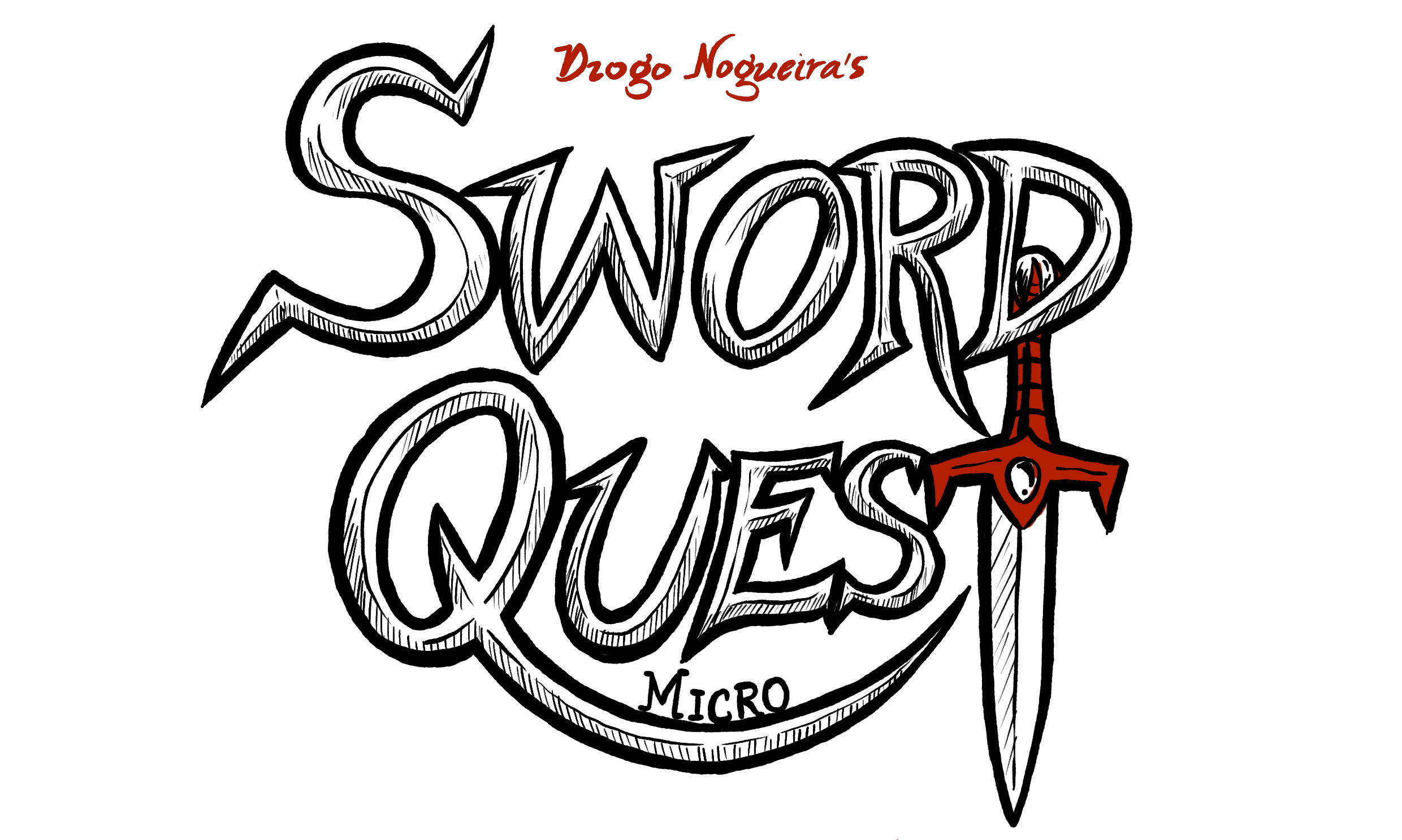 Swordquest - Micro Edition
Swordquest is a handmade micro tabletop RPG inspired by Classic Gamas and their modern counterparts!
All you need to play is your imagination, a few six-sided dice and some friends.
You can create a character in just a few minutes (or seconds) and star playing right away. The game doesn't use classes and allows for infinite customization.
You can run any fantasy adventure with this tight ruleset and we incite you to create your own material for it.
Swordquest is released under Creative Commons Attribution-ShareAlike 4.0 International (CC BY-SA 4.0).
Purchase
In order to download this game you must purchase it at or above the minimum price of $2.99 USD. You will get access to the following files:
Swordquest_Letter.pdf
2 MB
Community Copies
Support this game at or above a special price point to receive something exclusive.
Community Copies
Every purchase adds a community copy to the pool. Grab one if you can't afford to buy the game for any reason. Enjoy.
Comments
Log in with itch.io to leave a comment.
Is there a possibility for a "Screen Friendly" version?
This is great, but hard to read when not printed.
I will have to transcribe it to a doc. But it will eventually happen as I develop this further. A supplement for it is going to be released next week.
Oh, if I made an ebook with the same pages, would that help?
Visually, this game is as stunning as it is minimalistic! I'm looking forward to running this game!
Thank you very much! I am quite proud of this little game! I hope I get to develop it further!
Hey, quick question. Do larger items count as more than one item?
I would say so. But this is the Micro Edition, so it's up to the Referee. Common sense should prevail though. :)